The Bishop of Myra
Now that Thanksgiving is over our thoughts inevitably turn to celebrating the birth of the wonderful gift of Jesus, our Savior, who the Father sent to us. As a young mother, I wanted my sons to experience the spiritual richness that is often missing from the holidays. I had a book called
Celebrating the Christian Year,
by Martha Zimmerman, which offered different ways of focusing on Christian holidays.
Something often lost in the focus on Santa Claus is how his legend came about. He was based on the 4th century Bishop of Myra, who was known for his generosity. He'd been brought up by wealthy parents who died when Nicholas was quite young and left him well off. They had been devoted Christians and Nicholas learned about Christ's teachings from them. He wanted to share what he'd been given, as Jesus taught.
We attempted to curb the greediness of Christmas morning by celebrating St. Nicholas Day on Dec. 6
th
. We read
Santa Are You for Real?
by Harold Myra, each year as a family and put out the stockings that night. In this short biographical sketch, the book includes how young Nicholas provides dowries for each of three daughters of a poor man, so that they could marry and wouldn't have to be sold into slavery. As the legend goes, Nicholas tossed a bag of gold coins through their window and they landed in shoes or a sock, drying by the fire, which brought about the custom of hanging stockings by the fireplace.
In the children's stockings we tried to include the customary wooden toy to symbolize St. Nicholas' love for children, an orange to remember how he cared for the poor, and gold-foil covered chocolate coins to represent his generosity. We tried to focus on the example of a man who devoted his life to Christ.
Many other stories and some miracles are attributed to the life of St. Nicholas, the Bishop of Myra, from resurrection of the dead to prayers that rescued a ship full of sailors. He was persecuted and thrown into prison for his faith. We can assume that he was a man who considered his relationship with Jesus more important than his wealth, who cared about the children and the poor, who heeded the words such as those from the book of James:
Believers who are poor have something to boast about, for God has honored them. And those who are rich should boast that God has humbled them. They will fade away like a little flower in the field. (James 1:9-10)
Pure and genuine religion in the sight of God the Father means caring for orphans and widows in their distress and refusing to let the world corrupt you. (James1:27)
Russian Orthodox statue of St. Nicholas
(picture in public domain)
Of course, Jesus is our best example of all in showing love and concern for others, but we can be inspired and teach future generations about people, empowered by the Holy Spirit, who lived Godly lives despite the odds. We can remember these people and endeavor to learn from them, knowing that a new life of faith in Christ is truly a gift as we also remember the birth of the Savior. With His help, may we truly keep Christ in Christmas this year!
What family traditions do you have that help make Jesus the Reason for the Season?
Please share or just leave a comment. What do you think of celebrating St. Nicholas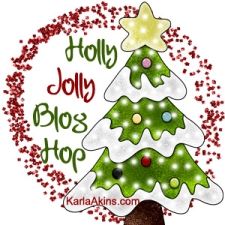 Eve/Day?
Today is the last chance to comment and be entered into the drawing for a print version of Brave New Century
and a package of assorted Lindt Lindor Truffles!
Thanks for visiting my blog today!